New season frozen boiled hard clam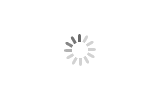 New season frozen boiled hard clam
HUAYI

CHINA

WITHIN 1 MONTH

1000 tons/per year
1. Since 1999, There has been 20 years manufacturing and export experience.
2. All products are HACCP, ISO, FDA and CFIA certified.
3. All clams are kept under -25℃ degree cold storage.
4. Our annual yield is 1000 tons for stable supply.
Frozen boiled hard clam
Hard clam is the best of clams and enjoys the reputation of "the most delicious clam in the world"Hard clam is rich in nutrients, including protein, fat, carbohydrates, carbohydrates, carbohydrates, various amino acids, vitamins and various essential mineral elements for human body.
New season hard clam is processing...
size10-12 12-15 16-20 21-25 26-30 31-35 36-40 41-45pcs/kg